Get Involved
No matter how little you have, there is always something you can do to help to ensure children affected by conflict and oppression reach their full potential.
Three simple ways you can help right now.
Give
Your monthly donation makes the vision become a reality. Give now to invest in our work with children touched by war.
See How
Fundraise
With your great fundraising idea and these tools, your campaign will help improve the lives of children.
See How
Follow
Compassion begins with understanding. Get our updates, learn and share with others the important work we're doing.
See How
Give
Partner with us for
change.
Make an immediate and tangible impact by joining Partners For Change. When you join our monthly giving community, your gift is invested in all aspects of Partners' projects, which empower children in poverty and hardship to live free, full lives.
Learn More
Fundraise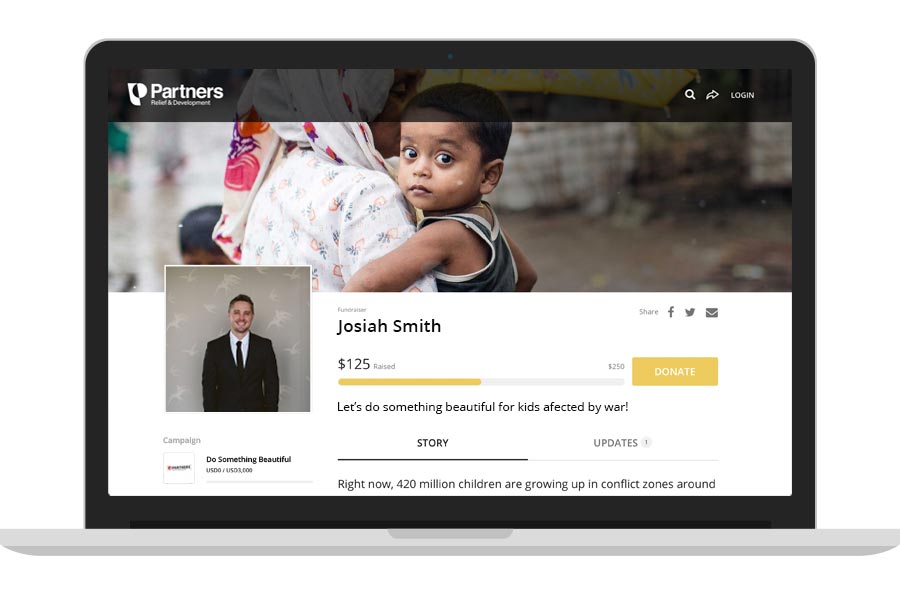 Join others who are fundraising for
free, full lives.
Starting your own online campaign not only helps raise much needed support to fund our work, but it also introduces your friends and family to a cause that's near and dear to your heart and ours!
Start Your Campaign
Or Learn More
Follow
Stay informed and
inspired

.

You don't have to make a donation to be part of our community of world changers! Through our updates you can connect with the people we're helping and join us in spreading the word about the work we are doing together to protect and empower vulnerable children.