2022
All for
them.
scroll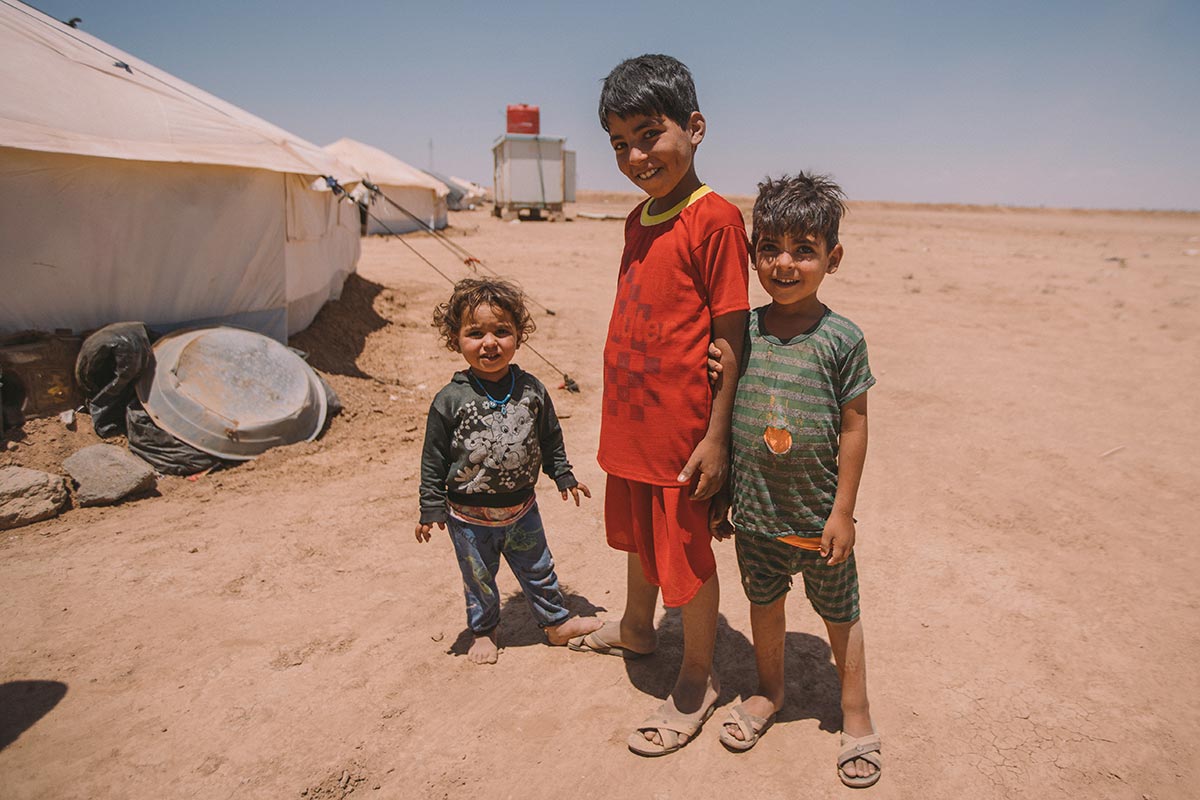 As we look back at 2022, we are grateful for all that was accomplished with your support. Your generosity helped us reach more than half a million people during the year. This record number includes lives saved, families fed, children back in school, sick and injured healed, and so much more. You were instrumental in caring for them and we know they join us in being thankful for you.
This impact report is an expression of thanks for your part in reaching this record number of people. As you look through it, I hope you can get a feel for the impact your contribution has made to many. Our goal is to see lives improved and it is because of you that we were able to impact more people in 2022 than ever before.
Thank you for going there with us.
Brad Hazlett
Myanmar
263,858 Assisted.
It's hard to comprehend the scale of the humanitarian disaster that has unfolded in Myanmar since the military coup in 2021. The brutal retaliation of any kind of resistance against the regime has led to a great deal of suffering across much of the country. As a result, the food, access to health care, education, and livelihood training you helped provide became a lifeline for many.
25,231
people received some form of health care assistance or were trained as health care workers.
"I wanted to study healthcare as I could see that there are not enough Shan medics or health workers in our communities. I have improved my skill and have more knowledge than before. Now I give my heart to my work all the time."
- Nan AyeSenOo (40), Thailand
A community health worker trainee assesses a patient at the training clinic.
404,610
kilograms of rice were provided to communities struggling with food shortages.
"I have joyful tears in my eyes. My grandchildren will eat well for a long time with your support."
- Zinghtung Lun (73), Kachin State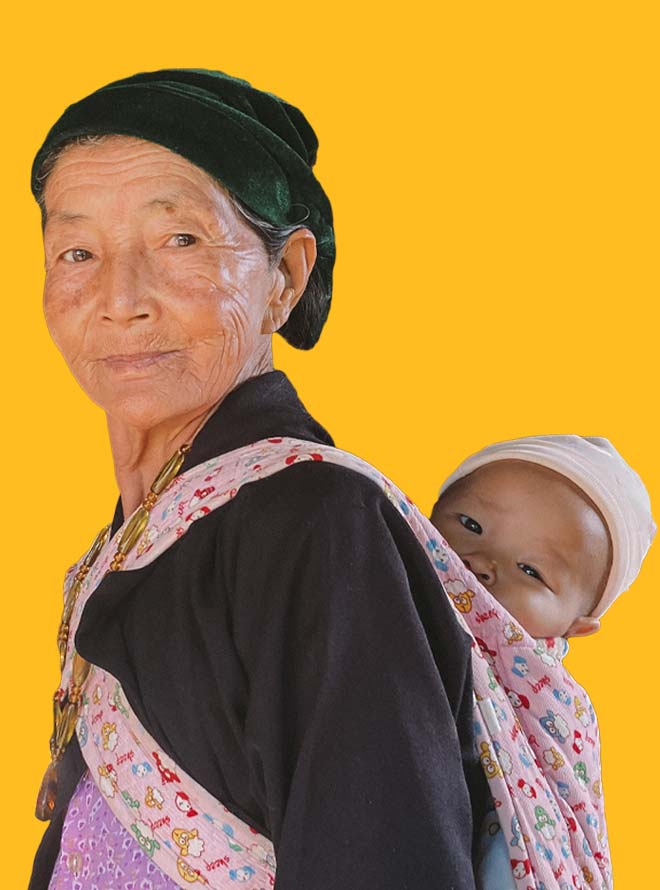 14,697
children have benefited from a range of education initiatives.
"Now we are glad that we have a nursery school in our village and the small kids can go to school, read, write, and sing songs. They are happy to go to school."
- Saw Way Jai (48), Karen State
In times of uncertainty, sustainable farming helps bring some stability.
The displacement of families due to conflict with the Myanmar Army has forced them into relocation sites where traditional farming is difficult. Often, the lack of knowledge in more efficient farming techniques means many of these communities will struggle to grow enough to eat. So the Eden Development Training center, situated in the center of this ongoing conflict, has become an even more critical facility to ensure the continued training of villagers in organic farming techniques that bring greater success in their food production efforts.
Thailand
5,137 Assisted.
You worked in migrant communities and amongst refugee populations to provide greater access to education, vocational and livelihood training, health care and food support as people were affected by an economic downturn and increased conflict in bordering Myanmar.
3,733
migrants received food, health and financial assistance that supported their families and helped keep their kids in school.
"I appreciate the financial support from Partners for my school costs. After I finish studying, I want to be a teacher. It is impossible to go back to Myanmar as the political situation is getting worse."
- Pa Pa Lwin (15), Thailand
Naw Paw Dae Nya received help with diapers, formula and transport to the nearby hospital for appointments.
878
refugees and migrants benefited from education initiatives.
"I know that the Karen General Education Development program can help me fight for my dream, and since I was selected, I am now more confident that I can achieve my goals."
- Saw Eh Doh Soe (22), Thailand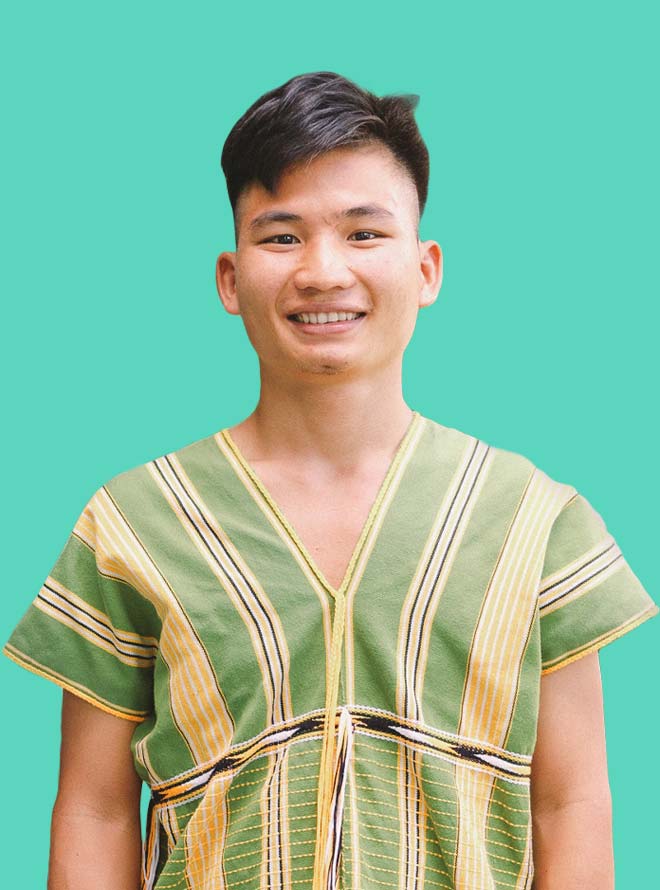 1,083
reusable feminine hygiene kits were produced through the sewing project for fair wages.
"I would like to thank Partners for giving me this opportunity to learn sewing. I am trying to sew more because I will use the skill as a career in the future."
- Nan Aye Sen Oo (40), Thailand
Kids need a safe place to call home more than ever.
Due to ongoing fighting and airstrikes in Karen State, more children are coming to the refugee camps for education and their safety. That's why the community-run boarding homes Partners supports on the Thai-Myanmar border continue to play a critical role in enhancing educational opportunities and providing the basic needs to children made vulnerable by the conflict.
Bangladesh
23,842 Assisted.
With almost half a million Rohingya still living in limbo in one of the largest, most crowded refugee camps in the world, the children in these continue to face multiple challenges to their safety and wellbeing. So you provided shelter, hygiene training, medical care, and education support to families who still face an uncertain future.
200
people benefited from the installation of 2 deep water wells.
"When we finally got the deep water well in my village everything became easier. Now, we have access to clean water, can cook on time, and take a bath whenever we want."
- Rabia (30), Cox's Bazar
Students getting a drink from the new water well in their village outside Cox's Bazar.
339
students attended 7 local schools that you help support.
"When I was young I couldn't go to school because we are poor. I started to go to school at age 10 when the free school opened."
- Zyihadu Isalm (15), Bangladesh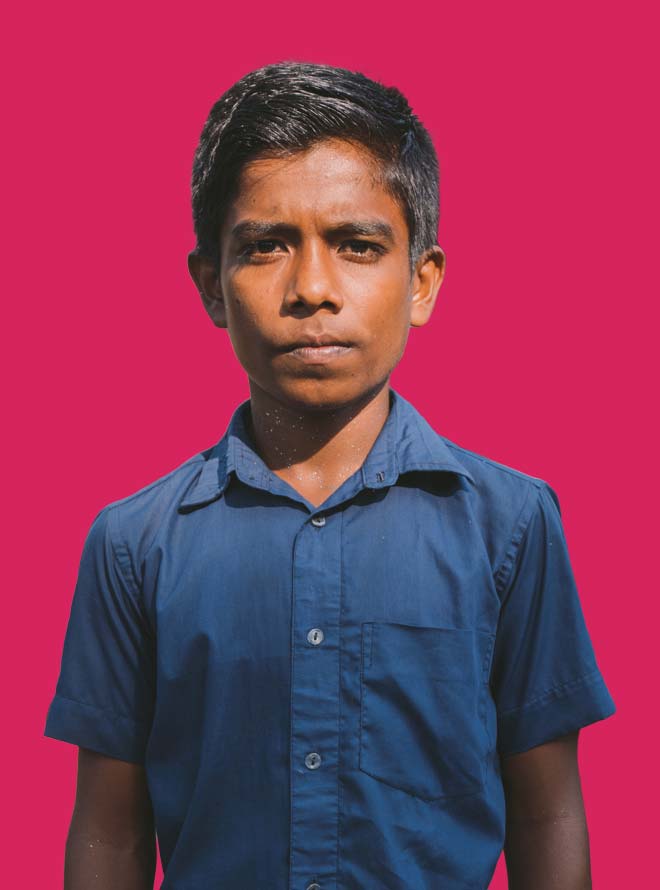 1,800
infant nutrition packs were provided to help lower the incidence of childhood malnutrition.
"It is very helpful for us to receive nutrition packs for our son and we are happy seeing him healthy."
- Sara Kathu, Cox's Bazar
Easily accessible healthcare means thinking local.
Hosting nearly a million Rohingya refugees, the demand for the health services provided by larger organizations in the camps near Cox's Bazar is well beyond what they can meet. So by training local Rohingya volunteers who can provide basic health care, some of those who would have been out of reach of medical help can receive the support they need. And where cases are more complex, these community health workers can refer them on to a more well-equipped medical clinic.
Afghanistan
12,150 Assisted.
Since the Taliban takeover of Afghanistan in 2021, the country has endured a deepening humanitarian crisis. Acute malnutrition is spiking across the country, while an earthquake in June brought even more suffering in the country's southeast. You showed up to help in some of the most vulnerable and deeply affected communities, reminding them they aren't alone.
4,600
people affected by the earthquake received a food package with important staples like flour and rice.
"We have 10 members in the family. The job market is zero and prices are very high. I do not have regular work or a source of income. Thank you for helping me and my family."
- Shahrbanoo, Afghanistan
Food distribution for families impacted by an earthquake in Paktika province.
7,550
of the most vulnerable (widows, people with disabilities, displaced persons, and women-headed families) received financial assistance.
Responding to a disaster amidst a humanitarian crisis.
On June 22, 2022, the regions of Paktika and Khost were rocked by a major earthquake, killing over 1,000 people and leaving thousands more residents, already suffering the social and economic effects of Taliban takeover, facing another tragedy. So our local partners responded. Working with local officials, they organized the distribution of food packages, with a particular focus on supporting families who had lost both their homes and loved ones. According to those who received the food, it came just at the right time when they were in extreme need.
Iraq
2,771 Assisted.
Rebuilding schools, providing trauma care to children, actively empowering more young girls and women to restore some of the freedom and dignity taken from them during the ISIS occupation; these are the ways you helped heal a region left deeply scarred by conflict and oppression.
124
children took part in our trauma care program which included art therapy, character building activities, along with lessons in music, dance, hygiene and English.
"The Inhalation of Hope center has helped them improve in school because some of them do not have anyone in their family to help them."
- Rasmya (Teacher), Iraq
Children attending a celebration at the Trauma Care Center in Iraq.
262
students returned to class after local workers completed the rebuild of a school.
478
people participated in Female Health Education trainings and English classes, aimed at bringing dignity and hope to those who suffered under ISIS.
"Thank you, Partners, for bringing us lectures on women's health because I felt happy that there are good people in life trying to teach and help women. As women we especially feel supported that our daughters can receive this type of education."
- A Syrian refugee and mother of 5
Supporting start-ups that reach those on the fringe.
It's no secret that we believe communities are experts on the solutions needed to address the challenges they face and our goal is to equip them with the resources they need to implement change. So when Yazidi laborers who live outside official camps and receiving no financial support came to us with a start-up idea, we were all ears. Their farming business was kick-started by providing them with rented land and supplies to start the growing season. The income they receive from selling produce covers wages and, potentially, future running costs.
Syria
81,812 Assisted.
From reconstructing schools destroyed by war, to operating a pediatric clinic in one of the world's most desolate refugee camps, your support helped restore critical health and education services for Syrians displaced by conflict. But you didn't stop there, providing food, heating, water and other relief supplies to families who continue to suffer after a decade of civil war.
195
students are back in two newly renovated schools damaged by war, with capacity now available for many more.
"The school was destroyed. Praise God, now it looks good. It's very nice. Rebuilding is something very nice and great."
- Marwan Ahmed Swadei (50), Raqqa
Children are beginning to return to the newly rebuilt Al-Fataat School near Raqqa, Syria
43,814
people in Al-Hol camp were assisted through a 24-hour clinic and child-friendly space where kids can play, learn and heal.
"In this hospital, they have good doctors who are specialists in treating burns. The hospital provide me with good treatment until I recovered."
- Kareem Ismail Abadi (16), Al-Hol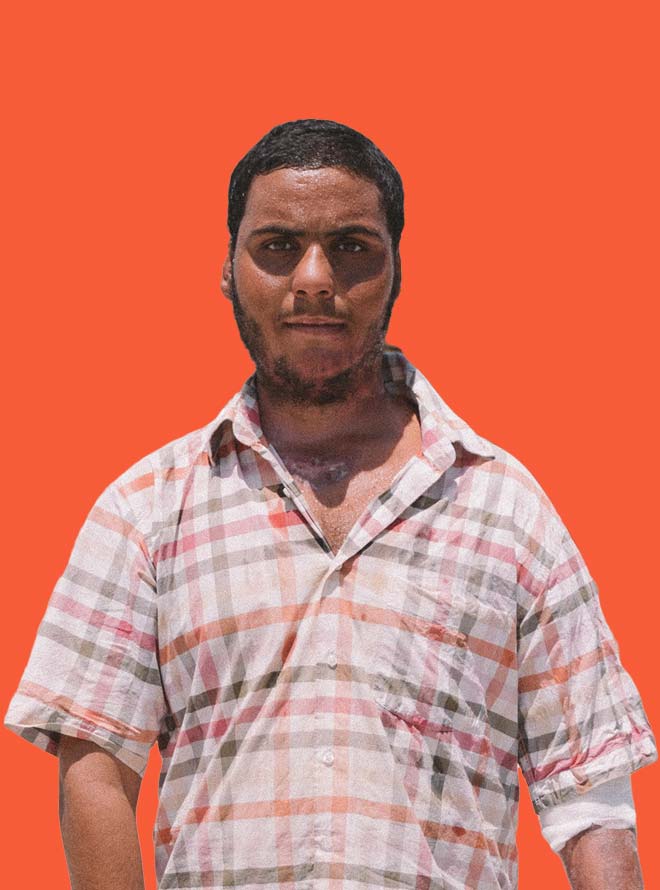 310
displaced people have improved sanitation with the installation of 39 bathrooms in Sere Kaniye refugee camp.
"When we just arrived (in the camp), we saw the tents were still not installed. Basically there was no water, no bathrooms, not any basic services for living."
- Abrahem Ahmed, Sere Kaniye Camp
Simple help means everything in Sere Kaniye Camp.
As Turkish bombing operations continued to create a buffer zone along the whole northern border of Syria, more and more families in the region were forced to flee. Many of the newly displaced, such as Ahmad and his family, found their way to Sere Kaniye Camp. As a result, the need for basic necessities like food, bedding and heating is as important as ever and is why our team continue to provide emergency relief in this camp of over 11,000 people.
Ukraine
98,452 Assisted.
Six days after Russia started its invasion, we had a team heading to Ukraine in the lane that we know best: going to war zones where few organizations are able to go. We worked alongside inspiring local partners to get help to where it was needed as the rapid escalation of conflict displaced millions of people.
12,288
people were provided with food support as supply chains were disrupted by the outbreak of war.
"It was hard. We had no gas, only non-drinkable water. And we don't have anything else. No shops, nothing. When humanitarian aid appeared, everything became easier."
- Antonina (62), Ukraine
Volunteers rallying together to setup an extensive relief response, supported by you, near Chernihiv.
335
people were provided with medicine and medical supplies as access to health services were disrupted.
"Thanks to you we have aid, all around Kharkiv we have been trying to look for medicine and food."
- Svtlana (52), Kharkiv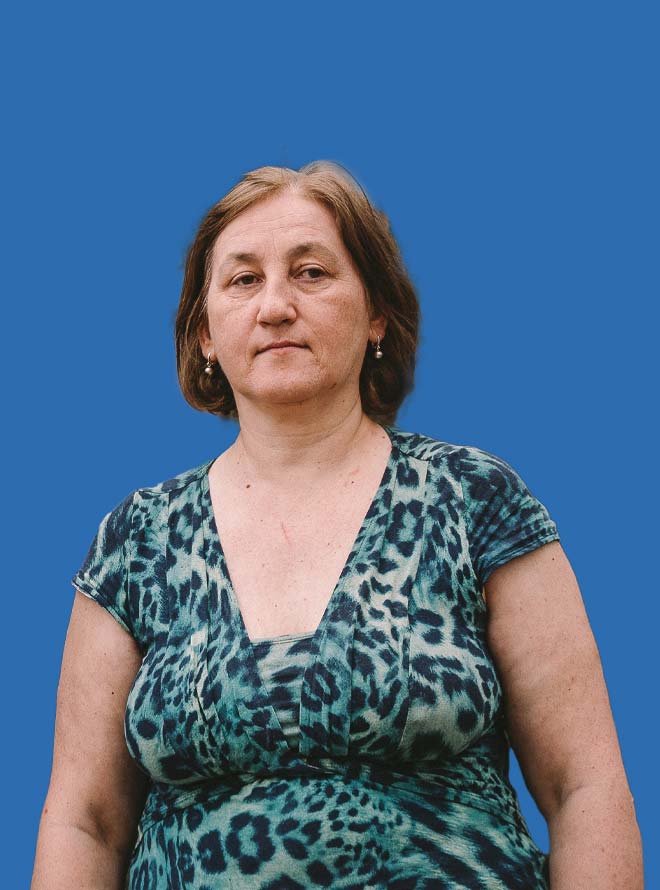 2,250
people were assisted to evacuate from Kiev to western areas of Ukraine in 50 vans fueled by Partners.
"I wish the world would never see what I saw…I wouldn't even wish that on my worst enemies."
- Max (37), Lviv
The gap has been filled.
When our team first landed in Ukraine, our priority was to fill the gap that existed between the war starting and larger aid organizations arriving on the scene. In this time of uncertainty, our staff quickly connected with local communities to deliver the emergency relief you provided. We sheltered with them in basements during air raids. We reminded them that they are not forgotten. We shared their stories with you. Now with larger organizations up and running, we have scaled down. Because this is how we work.
Yemen
19,725 Assisted.
Described as the worst humanitarian crisis in the world, the impact of Yemen's civil war is beyond comprehension, with 8 million children going hungry every day. In 2022, we were able to work alongside our local partner to provide support to thousands of impacted children.
500
children were provided with backpacks filled with notebooks, pens, pencils and everything they need to excel at school.
"My family could not buy me a school bag or the stationary I need to register at school last year. But this year, I am able to go back to school in the morning shift with the school bag provided by Partners."
- Hashed, Yemen
Children excited to receive their new backpacks full of school supplies in Yemen.
18,180
people with little or nothing to eat were provided with food staples (rice, flour, wheat, sugar, salt, lentils etc).
Inspired to help us reach even more in 2023?
Join our Partners monthly giving community and fuel relief and development initiatives that help communities ripped apart by war rebuild a nurturing environment for their children to thrive.